WordPress has grown to be one of the most widely used content management systems (CMS) worldwide. Security ought to be your number one priority when using any online platform. This article will discuss WordPress security issues and offer advice on how to make your WordPress website safe and secure.
How secure is WordPress? 
Generally speaking, yes. Through frequent patches and upgrades, WordPress developers work hard to preserve the security of their platforms. WordPress is based on an open-source foundation, so hackers can study how it's put together and constantly develop new ways to take over WordPress websites. Security for WordPress is essential as a result. To better understand how to safeguard your website, knowing the hazards of using WordPress is vital.

Security Issues with WordPress
There are a number of possible risks to be aware of when running a WordPress website. Hackers are one of the main worries. Because WordPress is so well-liked, malicious actors are drawn to it and try to use flaws in outdated plugins or core files to access your website illegally. Backdoors, initiating brute force assaults, pharma attacks, denial of service attacks, or cross-site scripting are some techniques they may use.
If the issue is not fixed, it may lead to malware (malicious code designed to steal your site's visitor information), the redirection of your website to another one, the addition of content you are unaware of, Google warnings that may harm your position in the SERPs, or even worse, the inability to log into your website.
Safeguarding Your WordPress Website
The recommended practices for enhancing WordPress security will be covered in the following section. This will shield your website from potential attackers.
WordPress Security: Pick Reliable Hosting
Partnering with a reputable WordPress hosting business is the first action to take. It can be challenging to decide which host is best given the abundance of options. If you're a beginner, it's usually better to choose a reputable managed hosting company like SiteGround, which will offer all WordPress security updates and maintain the server it's installed on. A cloud hosting company like Cloudways is a great option for more tech-savvy folks.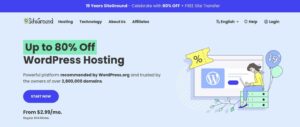 Either choice will provide you with all the resources you need to make sure your website is protected, such as: 
No-cost SSL certificate

Firewall for web applications (WAF)

SFTP entry

protection from distributed denial of service (DDoS)

malware defence
Secure Your WordPress Login
Locking down your login information is a simple way to increase WordPress security. There are numerous ways to accomplish this, one of them is by utilising a plugin to change the login URL from /wp-admin to a different one of your choosing. Additionally, you can limit login attempts and enable two-factor authentication (2FA) to your login, both of which will deter bots.
Using the Google Apps Login for WordPress to connect your login to your Google account is an additional security measure. Once your login has been restricted, you should whitelist the IP addresses of your users. This makes sure that even if someone figures out your password, they can only access the site if they are a registered user.
Utilise a set of security plugins for WordPress
Installing a reliable security plugin like iThemes Security is another excellent thing you can do. You may use it to hide your WordPress login, limit login attempts, schedule backups, and add 2FA.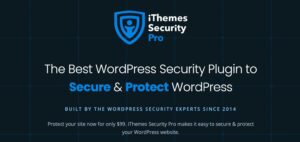 If your server doesn't provide backups, in addition to a security plugin for WordPress, think about adding a reliable backup plugin, such as UpdraftPlus. By preventing file loss, a backup plugin helps you avoid having to completely rebuild WordPress. If something goes wrong, it's simple and quick to fix your website. The use of an activity log plugin, such as WP Activity Log, will lastly enable you to determine what went wrong and when.
Upgrading of PHP
Three components are necessary for WordPress to function properly: PHP, MySQL, and HTTPS support. The foundation of WordPress is PHP, or hypertext preprocessor, a well-known open-source scripting language for web development. Being open source makes it vulnerable to bad actors attempting to exploit it, just like WordPress. It's best to maintain PHP updated in order to prevent these potential problems. It not only aids with WordPress security but also maintains the performance of your website.
Use robust passwords
The selection of secure passwords for login is one of the most crucial elements of WordPress security. Your website is vulnerable to botnets and unauthorised access if your passwords are weak or simple to guess. Computers that have been infected with malware and are now under the hacker's control are referred to as botnets. They are the main source of DDoS assaults on the internet, but by taking the right safeguards, you can stop them from affecting your site.

For instance, you can safeguard your website by making sure everyone follows the password policy. Installing a plugin like Password Policy Maker is a fantastic approach to achieve this. 
WordPress Security: Update Your Software
Maintaining up-to-date versions of your WordPress core, plugins, and themes is another easy step in securing the platform. Leaving software out of date may result in security breaches, the WordPress white screen of death, or a variety of other frequent issues that could harm your website. You have two options for updating: manually or automatically. What is best for you will depend on a number of things, including time, knowledge, and the tools your WordPress installation uses. You should always create a backup before carrying out any upgrades, whether you choose to handle updates manually or opt for automatic updating.
Set up an SSL certificate
One of the advantages of working with a reputable hosting company is getting a free SSL certificate. However, there can be times when you have to install one on your own. The majority of providers, including SiteGround, provide a free SSL that installs quickly. You might be wondering, "Why do I need an SSL certificate?" while you read this. Let me clarify.
With the addition of encryption and an additional layer of security, SSL, or secure socket layer, converts the hypertext transfer protocol (HTTP) into the more secure hypertext transfer protocol secure (HTTPS). For instance, a customer who makes a purchase over HTTP runs the danger of having their credit card information misused. On the other hand, if they had made the identical transaction using HTTPS, their information would have been secure. 
Your website and its visitors are exposed and vulnerable without that secure connection. Therefore, it is essential to install an SSL certificate on any new website.
Performing a security audit
After you've taken precautions to safeguard your website, it's crucial to periodically perform a WordPress security audit. A hacker's toolkit evolves every day, just like technology does. Securing your WordPress website is a continuous process because new malware and other strategies are constantly being developed. Regularly verify your site's security and keep an eye out for any warning signals of problems. It could be time to perform a security scan to make sure your site is still safe and secure if you see your site loading slowly, your traffic declining, finding new links you didn't add, or experiencing an unusually high number of login attempts.
How to Handle a Hacked WordPress Website
Even if you follow all the necessary steps, your website may still have been compromised. Fortunately, there are actions you may take, such as restarting your website, recovering from a recent backup, or changing your passwords. In the worst-case scenario, your hosting company might be able to assist.
Final Words on Security for WordPress
You can make sure your website continues to function regularly and is secure for your visitors by taking the essential steps to increase your WordPress security. Despite the many advantages and simplicity of WordPress, it's critical to recognise its drawbacks. Thank goodness, there are some WordPress security plugins, such as iThemes, that may assist in keeping everything in order.