Zoho Creator provides new functionality and more improvements in many ways. Get a business app for your business and develop with Zoho Creator. 
Designing and developing apps with Zoho creator provides a native app for Android and iOS by default. Getting access to Zoho Creator mobile app, you can redevelop and rebrand your apps as per your business needs. Zoho Creator provides new features like geolocation, customizing form, report layouts, setting gestures, and much more. Once your apps are developed completely, you can distribute your app through the app store, play store, and through the mobile device management tool of Zoho.
The live mode of your apps will be familiar. You can change the app's interface completely. You can use new layouts with less scripting or can hire Zoho authorized partners to complete your app development. For any business, usage creates a basic workflow to manage your team. Send notification, track work time of employees, create a schedule, generate reports without typing any codes. Add advanced workflow functionality to your business app.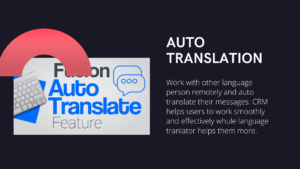 The dashboard is one of the important analytics tools and base for a business app. Zoho creator dashboard is simple and easy to use. Pre elements of HTML and CSS are perfect to generate demo page, responsive pages for ads. It has a simple drag and drop interface which makes it easier to use.
Get a map report and generate accurate reports of time tracked by the system. Customize the location as per business requirements and manage accurate time through the mobile app. It helps to share and save the whole report into the database. Zoho Creator is one of the best apps to develop and redesign a business app for any firm.